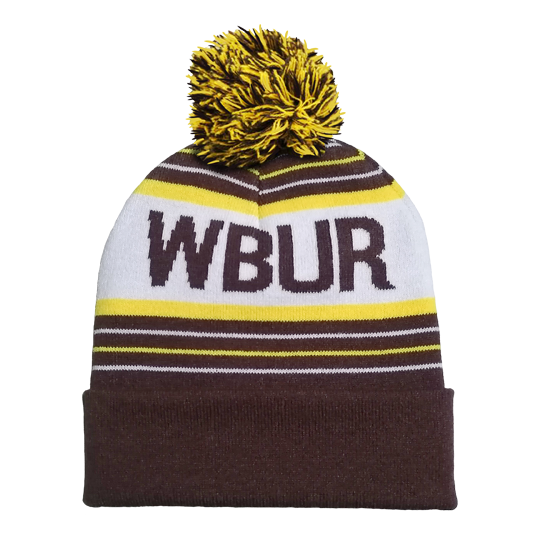 You can wear this retro-inspired winter knit hat to keep your head warm while you listen – and show your support – to independent news on WBUR.
A three color winter hat in dark brown, yellow and white with a cute pom pom. WBUR lettering is stitched on both sides.
You can pick one up (while supplies last!) by making a donation to WBUR.