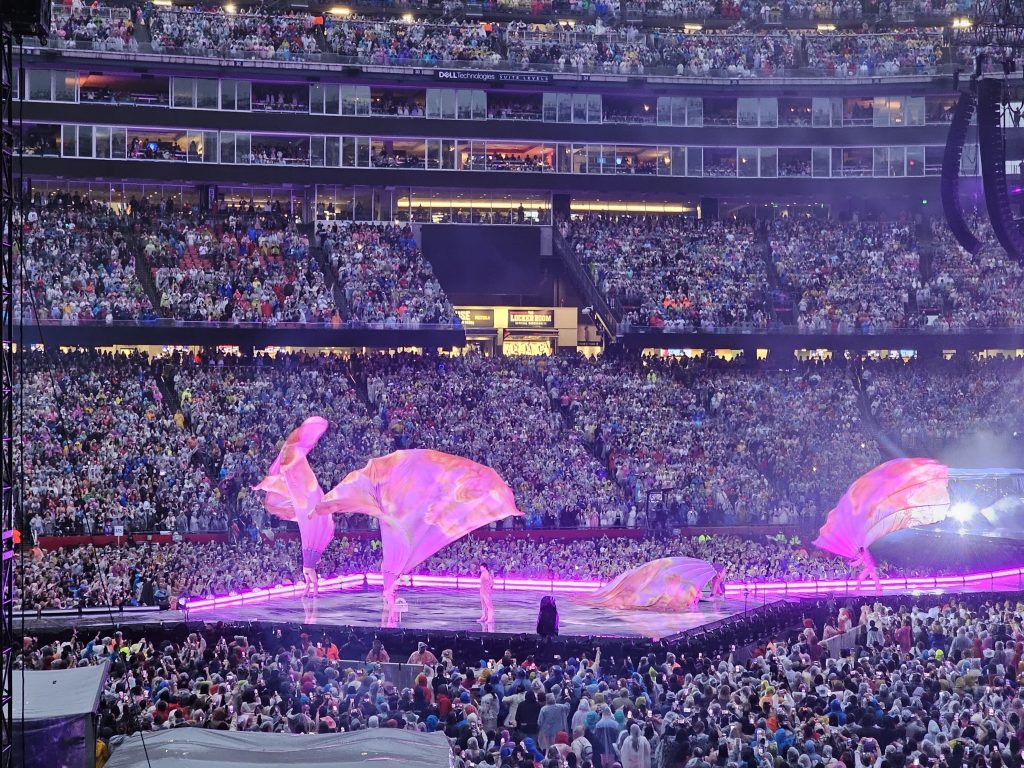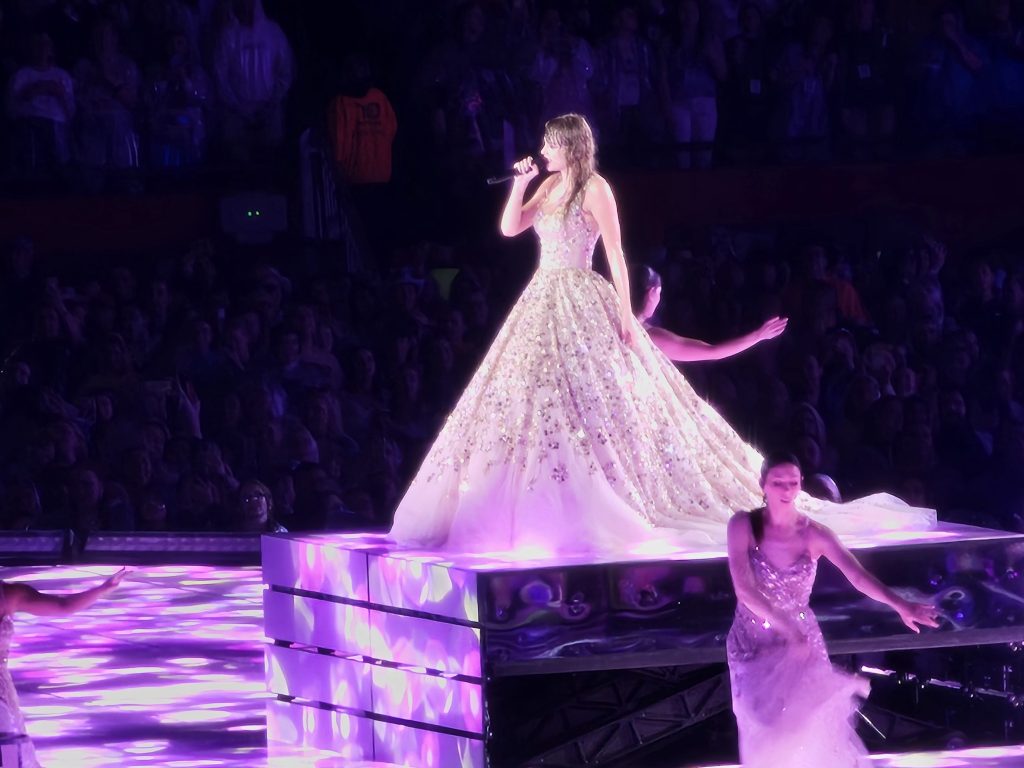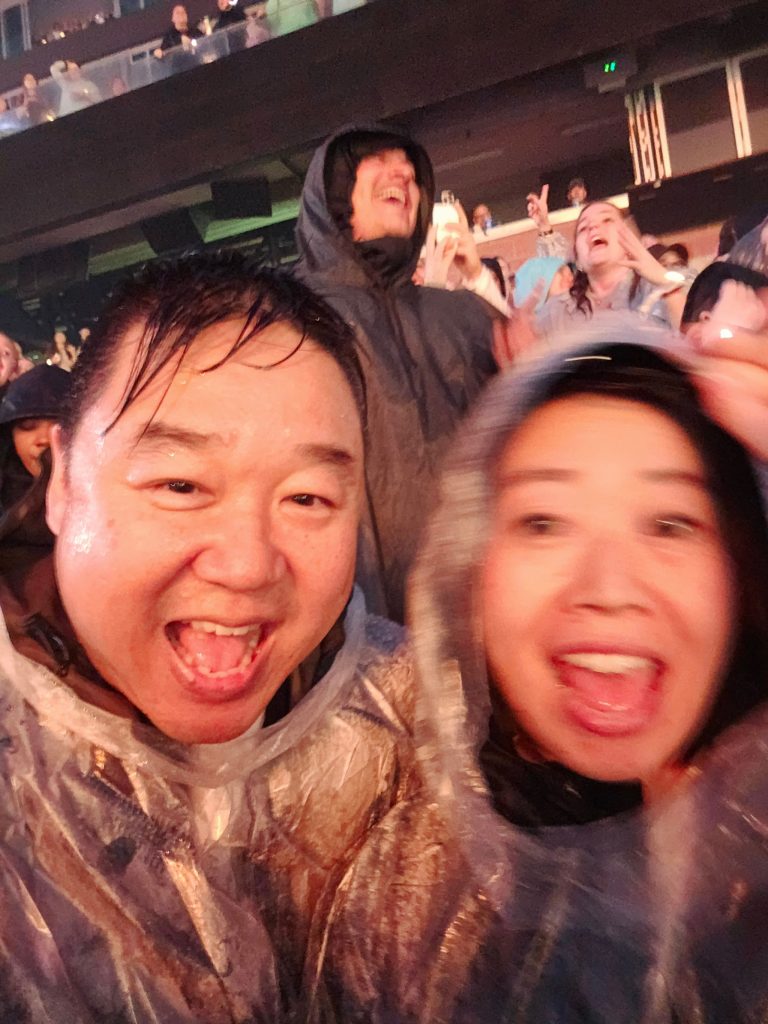 the rain show at Gillette Stadium on Saturday 5/20 was epic. this was my first ever @taylorswift @taylornation / stadium show and it exceeded everything – EVERYTHING.
i'd planned on wearing a sequin dress and my rainbow gem necklace but with the deluge, I opted for comfort and warmth. so, just a Taylor Swift Folklore tee and jeans plus a long raincoat which actually worked out because the coat had so many pockets that i was able to ditch the clear fanny pack.
we got some dinner in at a Chinese restaurant where we also parked the car for $40. we made it to the stadium and there were so many people. it took us longer than i wanted to get to our seats. by the time we made it to section 132, row 24, Gayle was halfway through her set.
we did not leave our seats or sit for the entirety of the show – i didn't want to miss a single moment. i had so much fun singing + dancing my heart out. at one point my husband said it was like one giant karaoke party.
my LL Bean rain boots held up until we had to make the trek back to our car. i had paid for stadium parking but after hearing horror stories from night 1 where fans were stuck in the lot for two hours, we decided to heed the advice to park further away and walk 15 minutes.
our boots were soaked – there was a pool in my boots. but, it only took 40 minutes to get back to Boston so totally worth it.
my highlights:
the clock countdown to the start of the show. i've never felt anticipation like that before.
i loved when Taylor said how it was like performing in a water park. the rain started coming down as soon as she appeared on stage and did not stop
Enchanted, 1989, Reputation + Midnights sets
the older lady sitting/standing next to my husband who did not want to be there but her son is a fan who liked to quietly sing along. that was actually super sweet
seeing Taylor dive into the stage
feeling alive again after years of pandemic pastamonium
Taylor Swift [blue heart emoji]
least favorite parts:
the Aquafina water we bought that neither of us could open. we still can't open it 48 hours later.
walking back to the car in a deluge. the sidewalk and streets were like rivers. also, we exited the stadium from the opposite side we entered so we lost our sense of direction and had a longer trek
getting splashed by a car driving by. the woman in front stopped and yelled out "F* You!" but then we realized we were already soaking wet so what did it really matter?