Whenever the opportunity to work cross-functionally opens up – and with time permitting – I make myself available. It's a great chance to work with colleagues I normally wouldn't work with and it's always fun to work on new projects to stretch my creative brain.
My latest work collaboration with Project Citrus at WBUR, which explores the future of on-demand audio and emerging platforms, involved creating design assets for a voice-activated Massachusetts voter guide. It's a companion to WBUR's explanatory coverage on statewide ballot questions in the 2020 election.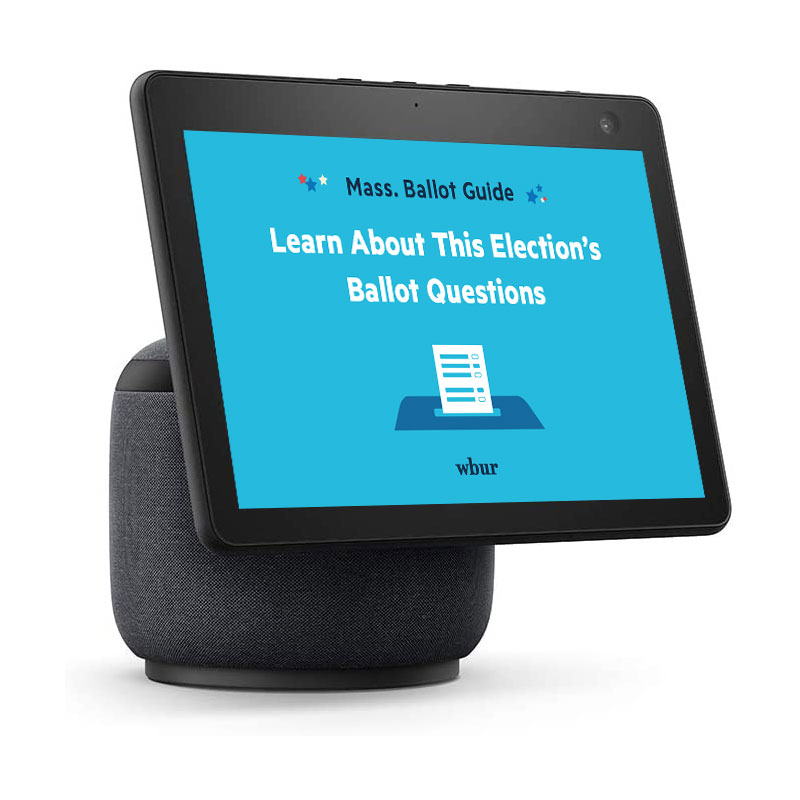 "Thanks to some crackerjack design work, we were also able to incorporate a colorful image card for the skill, which appears on devices with a screen." (Read more)
The deliverables included image cards and graphics for the Alexa skill icon.
It was great to see all the different parts of the organization – editorial, tech and design – come together for this valuable resource. It's currently available on Alexa-enabled devices.