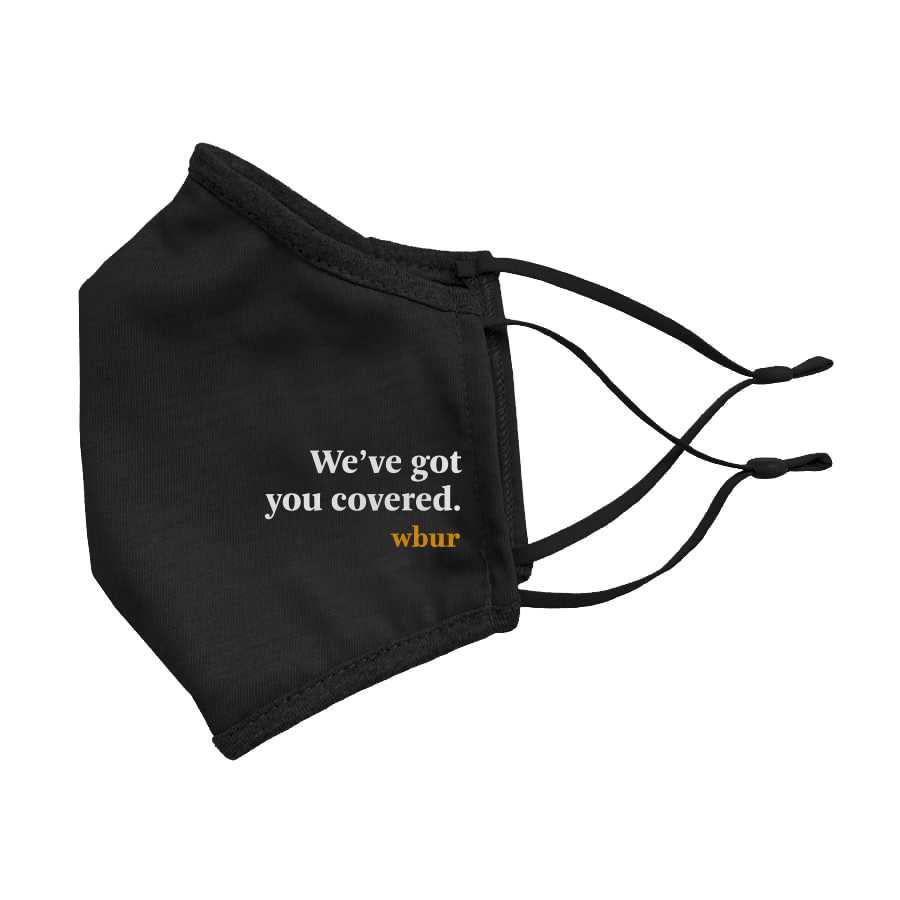 The WBUR face mask has been a wildly popular premium this season.
It was truly a station-wide effort to bring the face mask to life. There were so many design concepts flying back and forth – well over a dozen designs – but they just didn't resonate. And then, at the eleventh hour, an editor came up with the winning idea, "We've got you covered."
The WBUR face mask is a subtle reminder that we've got all of your news, culture, and facial-barrier needs covered. This reusable mask features adjustable elastic ear loops, a flexible nose clip, and a filter pocket (filter not included). It is washable and made of three layers of 100% cotton. Nose and chin darts create a contoured fit to keep the mask off your mouth for added breathability. (This mask is not medical grade and is for personal use only.)
It's a great mask – super comfortable and has the DNA of WBUR written all over it.