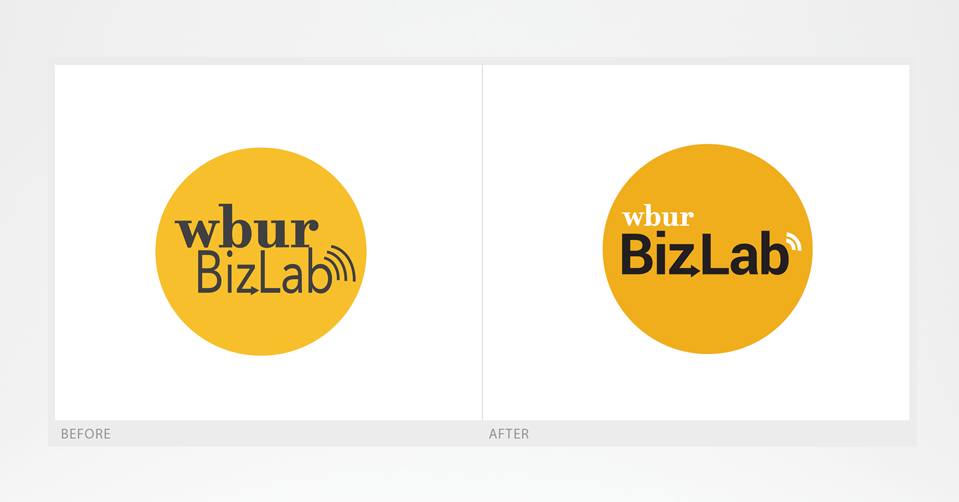 WBUR launched BizLab in 2015 to test and measure the effectiveness of different funding models for public radio.
BizLab's wordmark was refreshed recently to emphasize their leadership in driving innovation and experimentation to identify new revenue channels to sustain public radio into the future.
A strong typeface and repositioning of the WBUR logo help to bring highlight BizLab with nods to public radio and the future.