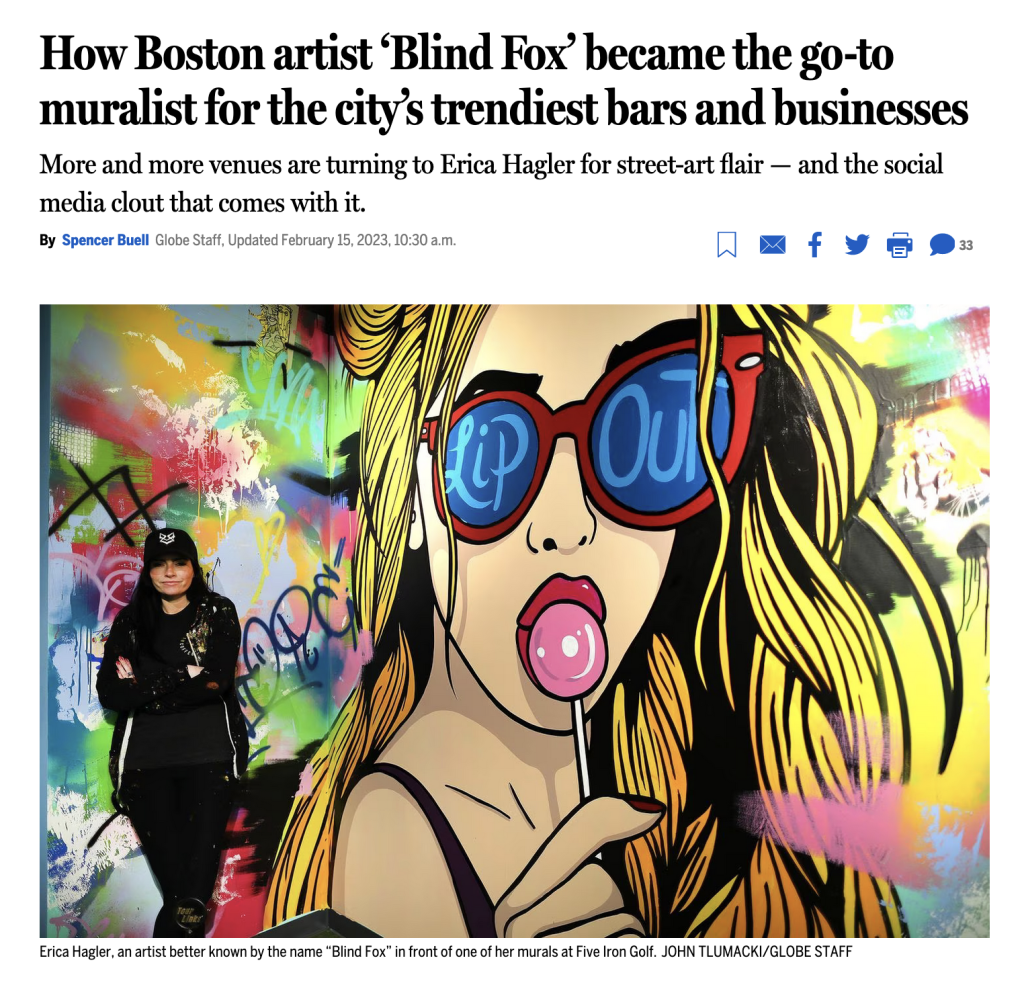 Not every street artist has been thrilled about the rapid rise of the Blind Fox brand. Hagler said she's received an earful from critics who view her and her peers as sellouts for basing their careers on big business commissions.

But she's not bothered.

"Here's the thing: We need to make money," she said. And besides, "I've gotten tons and tons of experience just from working with these corporate clients."

Erica Hagler / Blind Fox
haters are gonna hate.
make that $