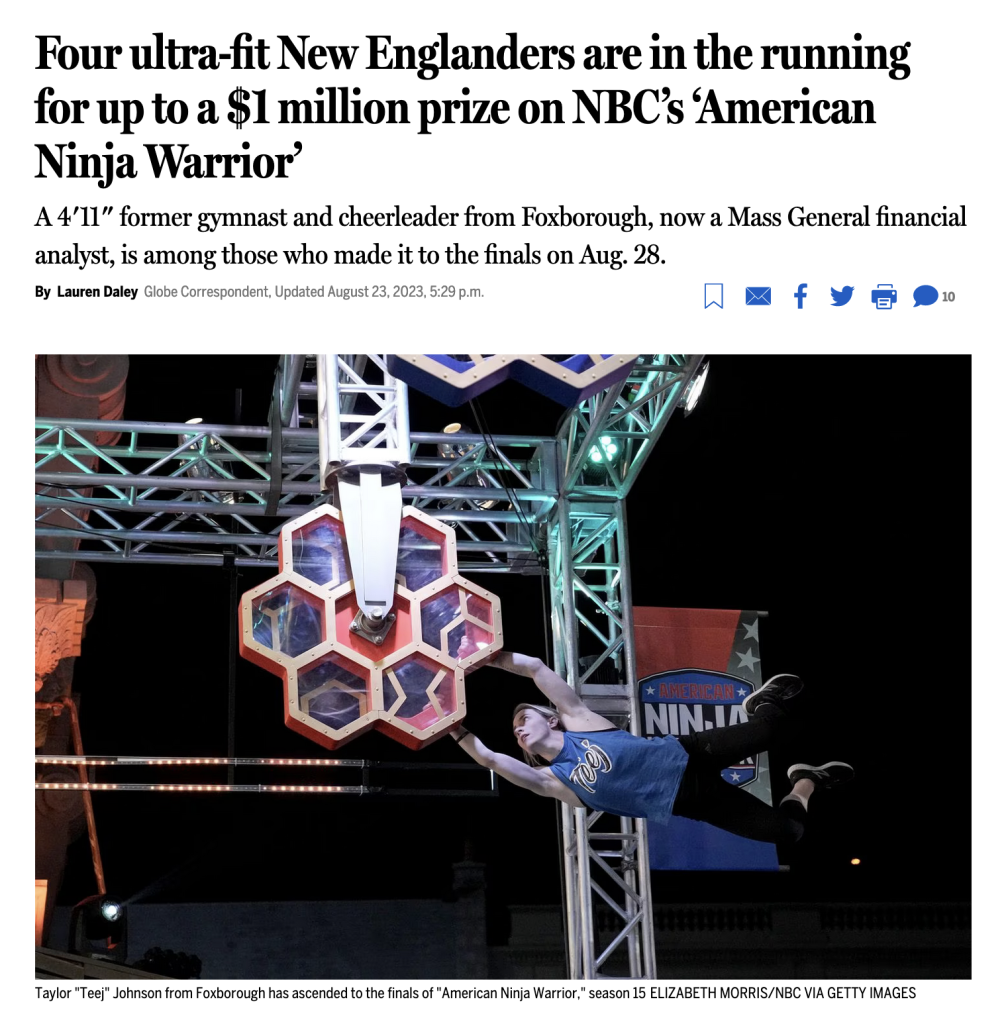 My fave part of this story:
Standing 4 feet 11 inches, Taylor "Teej" Johnson, 29, a former gymnast and cheerleader, sets the record as the shortest athlete to ever qualify for Ninja's National Finals. She works at Mass General as a financial analyst in the cancer center protocol office — a topic close to her heart.
Rep the shorties!!!
And, yes. I am 4'11" as well.